Professional video services across Sunderland, Newcastle, Durham, and Teesside.
We'll work with you to bring your vision to life.
AWARD-WINNING CREATIVE PRODUCTION SERVICES.
We offer Creative Production Services including Video Production, Animation Video, Commercial Photography and Aerial Drone Services. Whether it's to promote your company, raise awareness, deliver educational content, capture an event or to simply entertain your audience, we have you covered. With our skills, experience and technology in the creative arts, we will bring your brief to life, so that you can see the results.
Creative Industry of the Year
Winner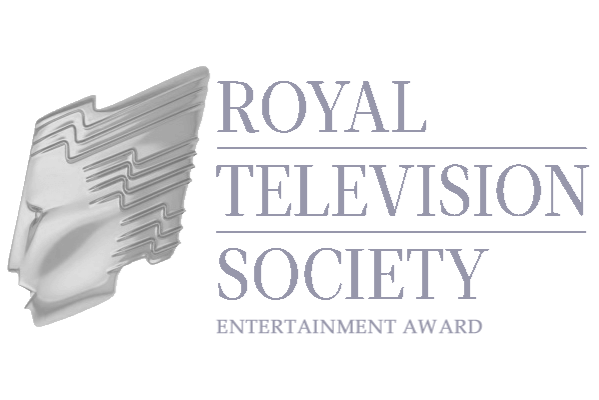 Royal Television Society
Winner
City Centre Business of the Year
Winner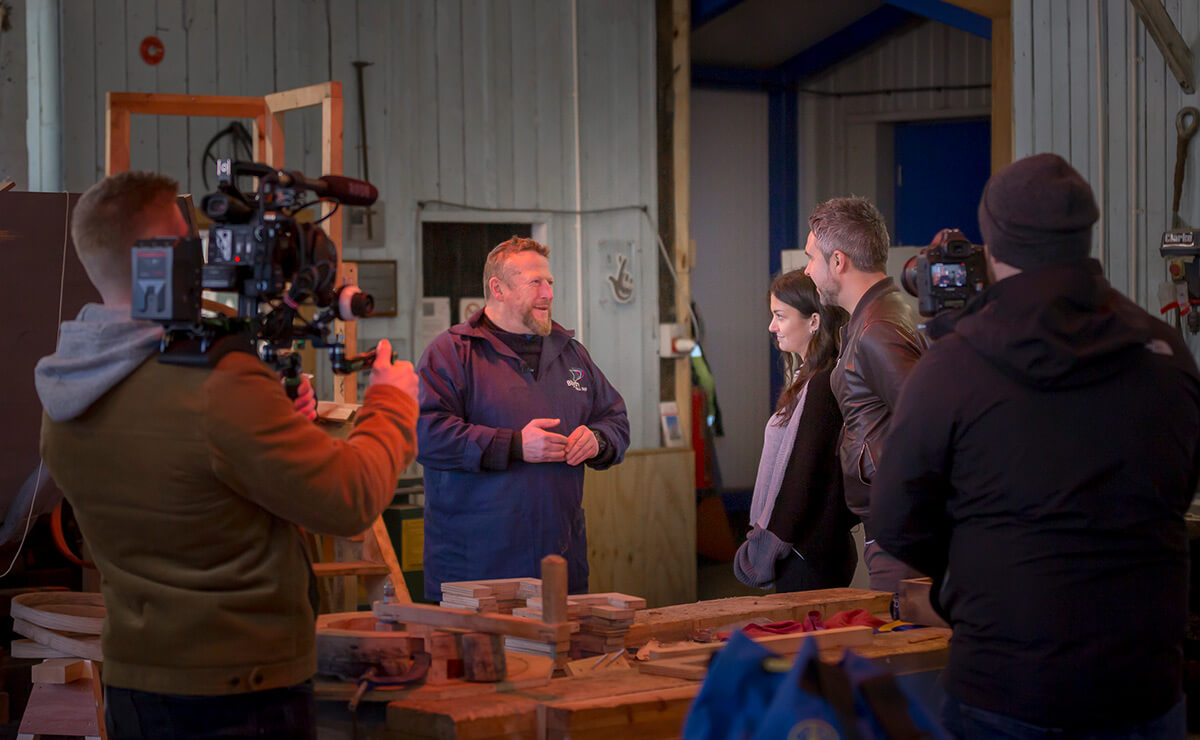 About Us
We are a multi-award winning Creative Production Company based in Sunderland, North East England, delivering a wide-range of bespoke production services that cater for all industries.
When working with us, we want you to be part of the creative process as much as possible. By working together right from the start, we can gain a better understanding of your vision and how to bring it to life on screen, effectively and creatively.
Working on creative projects is our passion, and we feel a huge sense of pride knowing our content can help our customers in a multitude of different ways.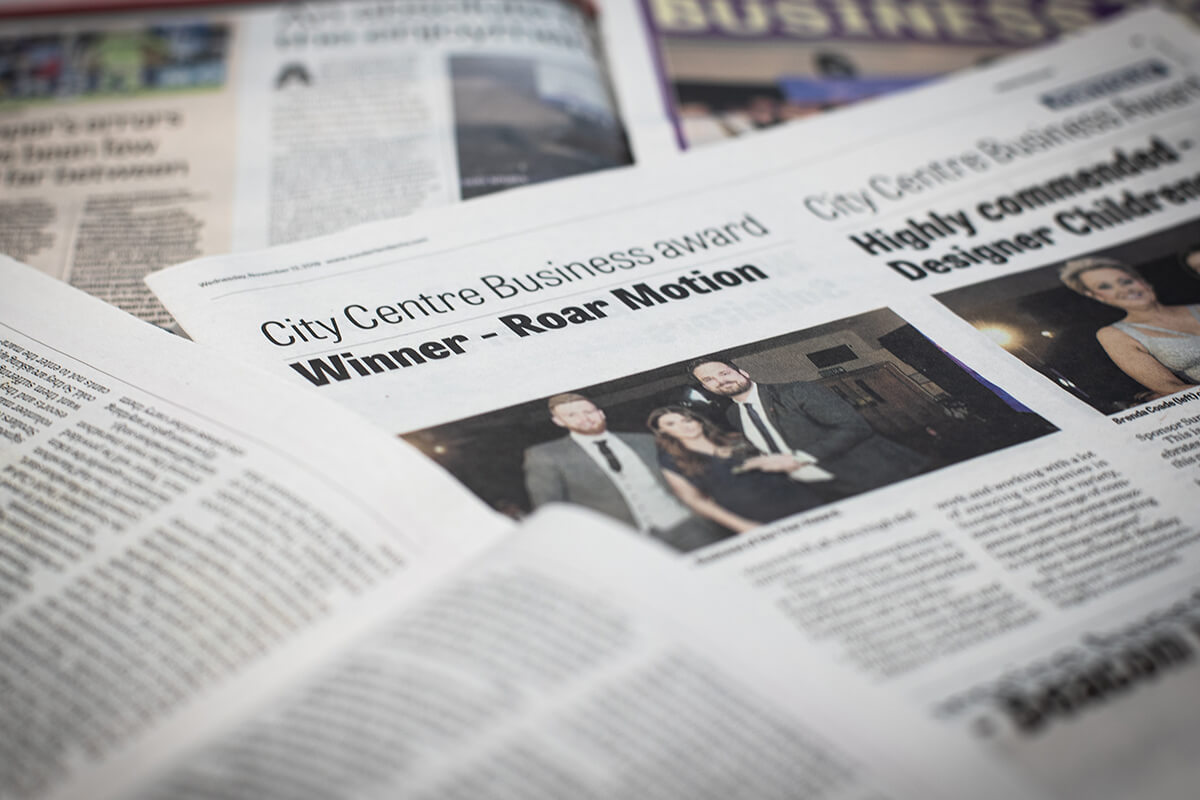 Latest News
Here you can find out a little bit more about us, introducing an insight of what goes on 'behind the scenes' in our company. Showcasing the creative projects we work on, our production techniques and 'how to' educational content, all in the form of articles, videos and photography.
"

Roar Motion carried out filming and photography of our team at ISIS Property Services Ltd. They followed multiple teams around Newcastle, from the rope access team to the clean team. They were up for anything, getting in harnesses to walking along 'The Sage Gateshead' roof space. The final product they put together was outstanding, very sharp and professional. Would recommend to anyone!

"

ISIS Property Services

Callum Venters - Director

"

We've partnered with Roar Motion for almost a year now and they never fail to deliver fantastic video solutions.

Our most recent collaboration was an animated explainer video for a star-tup company in the SaaS industry. From taking on our storyboard to final output, the team was committed, transparent and professional and we were blown away by the end result.

"

Beyond Agency

Chris Lacey - Founder & CEO

"

We've used Roar Motion for a number of testimonial videos in recent months. The quality of their work is always to an incredibly high standard and they're fantastic to work alongside. Full edit returned very quickly, despite an incredibly busy schedule. Would highly recommend.

"

Granada Glazing

Lewis Hartley - Marketing Manager

"

We had the pleasure of working with Roar Motion to produce content for a client of ours. Roar Motion went above and beyond to ensure that they could get the best footage, which translated into a great end product. They communicated well throughout, added plenty of creative input and quickly built up our trust that they were a 'safe pair of hands' to execute the work. I would highly recommend!

"

Reverberate PR

Laurence Brown - Account Executive

"

Would highly recommend Roar Motion to anyone. Reliable, prompt and creative. And experts when it comes to animation!

"

Woodrow Communications

Freddie da Costa - Senior Account Executive

"

The Roar Motion team demonstrated an uncanny ability to understand our business and created a promo video that won the hearts of our management. They were open to changes and made them very quickly. Wish them all the success in future!

"

Magna Exteriors

Mandar Garware - General Manager

"

I have used Roar Motion for a variety of videos and they always deliver a great end result. They take the time to understand your brief and will share their own ideas so you get the most out of their services. They are efficient and so friendly to deal with, would highly recommend!

"

Danieli Holdings

Gemma Dishman - Head of Marketing

"

Fantastic experience working with Roar Motion. From concept, to storyboard, to filming, to editing. Provided exactly what was set out in our brief for a new promotional video for our sixth form college. Roar Motion are incredibly professional, yet fun, and easy to work with and we are so pleased with the finished edits.

"

Thomas Rotherham College

Carolyn Granger - Marketing Manager

"

We've worked with Roar Motion over a number of years across many high profile projects and would highly recommend them. The quality of work and professionalism of the team is faultless. They always go over and above to impress and deliver.

"

Delete Agency

Hayley Dunn - Director & Client Partner

"

Roar Motion are a super talented video production team based in the North East. Very happy with the recent work they have done for my business - big thanks to Matt & Rob! I highly recommend the Roar Motion team for all your video production needs!

"

Solarglide

Paul Pringle - Managing Director

"

We've worked with Roar Motion on a several occasions. They are our go to company for any filming or photography work.

They are extremely easy to work with and deliver a very high quality of work.

I cannot recommend them highly enough!

"

RGB Media

Adam Wimpenny - Director

"

Thoroughly enjoyed working with these guys. Did a great job shooting a series of short films for a project we worked on together for The National Lottery. Would highly recommend them.

"

Bitter Creek

Nick Carter - Managing Director

"

Matt and Rob are a special duo. They go the extra mile every time. Professional, creative, hard working, specialist and generally nice guys who will treat every job in the same manner....expertly. Wouldn't think twice about recommending these guys to anyone.

"

Delete Agency

Mark Huddleston - Creative Director

"

The guys at Roar Motion did a photo shoot for our company in super quick time and at the highest quality. They answered the brief precisely and provided us exactly what we'd asked within 2 days. I have no hesitation to recommend them for your photography & video needs.

"

Consult & Design

Adam Hill - CEO

"

We've worked with Roar motion on many different projects and have always been delighted with the service received. With exceptional equipment and talented owners, you won't be disappointed with the end product. Quality, reliable, seamless service that can cater for all needs.

"

One Body Athletic

Josh Coburn - Managing Director

"

Roar Motion has helped to give my Personal Training business a professional cutting edge both online and off. The quality speaks for itself - well worth the investment and I will continue to use Roar Motion in the future.

"

AD Training

Alex Duthie - Managing Director

"

Everything about working with Roar Motion was great, from the very first communication through to the finished edit. Matt & Rob were totally understanding of the brief and were able to blend into the background during filming, to get all of the footage we needed, without being in the way.

"

Rob Temple Comedy Hypnotist

Rob Temple

"

We've worked with the guys at Roar Motion for a few years now. The quality of their work is fantastic and they always go over and above to deliver great results for our clients. Their animated videos are exceptional. We highly recommend them!

"

MMC

Natasha McDonough - Managing Director

"

"We have used Roar Motion on several occasions for various promotional videos. Not only have we been impressed with the quality of each and every video production, but Roar Motion's creative input during each shoot and ability to go above and beyond to create great video content has made working with them a real pleasure"

"

Musclefood

Loic Perusset - Marketing Manager

"

Roar Motion is a fantastic business to work with, both directors are full of new and exciting ideas, and the quality of work is professional and well done. We highly recommend Roar Motion and look forward to working with them again

"

Bridges Shopping Centre

Naomi Osborne - Marketing and Events Coordinator